You Have a Question?…We Have the Answer!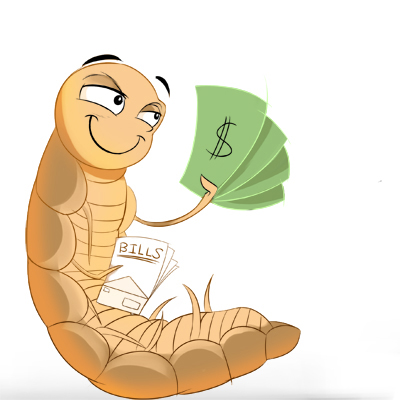 As part of the Mealworm book project we renovated a 6m (20 foot) caravan into an insect business which breeds Mealworms, crickets and Woodies. We have bench marked all build costs, operation costs (energy, food, time). 
"The Complete Mealworm Breeding Manual " which will greatly increase your knowledge of how to breed mealworms and super worms with greater consistency and ease. As with all our Feeder Insect Book Series, we will overhauled every aspect of mealworm production including…
Commercial and small Scale production, both yellow and super/giant mealworms.
Breeding
Food and water requirements
Making food and moisture requirements
Heating/storage
Container design
Maintenance/pest management,
Cleaning and maintenance
Grading/selling/commercial production
Lots and lots more!!
We will show you the commercial tips and tricks to breed a productive and low maintenance mealworm colony. Click Here for more about the "Mealworm Manual Project" and to view the books contents.  
Why not Turn an Expense Into Income?
For Information and advice on commercial production, click Here.  We have been breeding insects to Zoos, Wildlife carers, pet stores and the public for over 14 years.
We can show you how to build a profitable insect business. See below how you can follow our latest project converting a 20 foot (6m) caravan into a profitable insect business.

Follow us on Facebook @breedinginsects to get Regular Video Updates on all Things Insect Breeding.