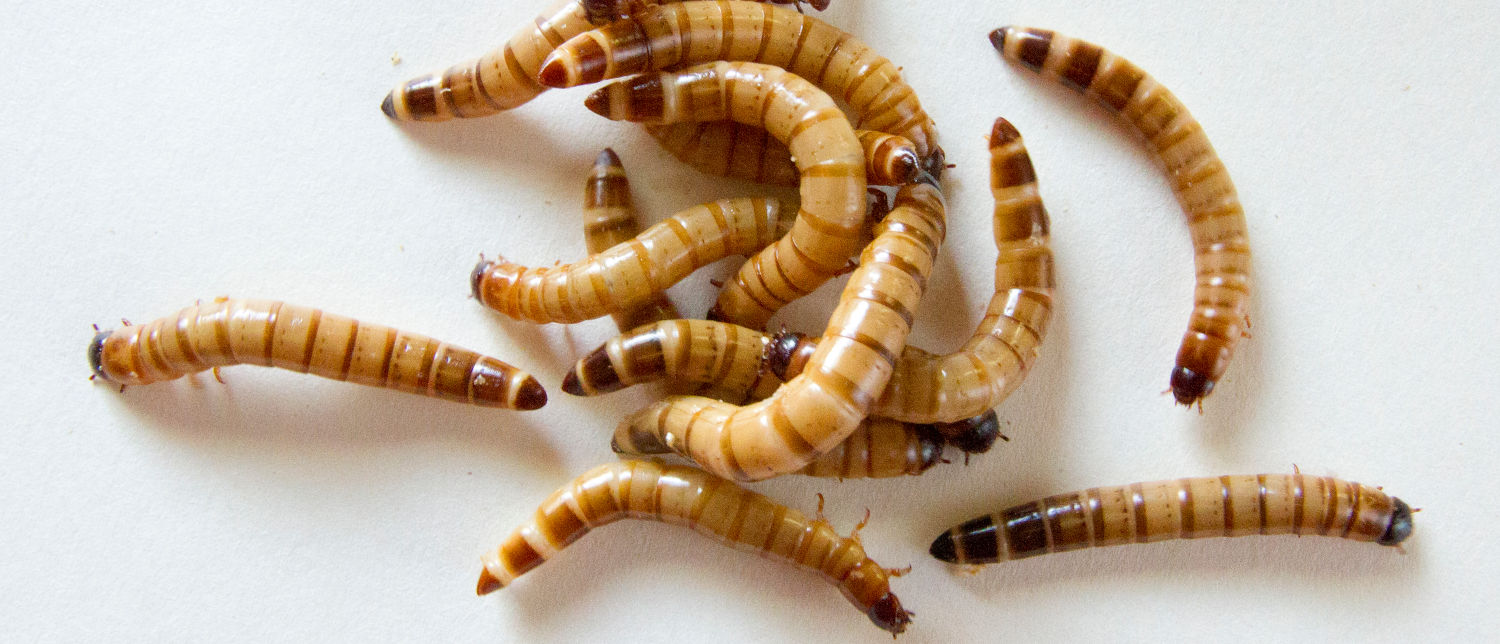 How To Breed Mealworms….The Essentials
Mealworms are one of the easiest feeder insects to breed, making them a popular choice with wildlife enthusiasts. This is for good reason, as they require little maintenance and rarely smell.
All you need to get started is 3-4 containers to separate out the main life stages. Once you have this simple set up, it is easy to expand additional containers to produce as many mealworms as you need.
The number one reason people fail or struggle to breed mealworms successfully is they do not understand their life cycle properly. Once they do, the rest is easy. To avoid disappointment, please don't skip this essential step.
Essential Things To Ask Before you Start Breeding Mealworms !!
Most people are Breeding the wrong Species or method. Get this right and you succeed….Get this wrong and you will probably fail.
Setting up a Small Scale Mealworm Farm
How Many Mealworms Can I Produce (Production Rates)
This article answers one of the post common questions I get asked? How many mealworms can I Produce. There ar ea lot of factors which determine this, and we discuss how many worms you get under different circumstances.
Click Here for more details.
The Worlds most Comprehensive Mealworm Breeding Guide and Webinar Series
We have just renovated a 20 foot caravan into an insect business which breeds Mealworms, crickets and Woodies. We have bench marked all build costs, operation costs (energy, food, time) and are now developing a webinar and book.
"The Complete Mealworm Breeding Webinar Series" which will greatly increase your knowledge of how to breed mealworms and super worms with greater consistency and ease. As with all our Feeder Insect Book Series, we will overhauled every aspect of mealworm production including…
Breeding
Food and water requirements
Making food and moisture requirements
Heating/storage
Container design
Maintenance/pest management,
Cleaning and maintenance
Grading/selling/commercial production
Lots and lots more!!
We will show you the commercial tips and tricks to breed a productive and low maintenance mealworm colony.
Email us at info@wildlifehub.com and let us know if you want to be advised when the book and video series are complete. 
Why not Turn an Expense Into Income….Breeding for Profit ?
It can take many years to learn how to breed insects efficiently, learn how to avoid the pitfalls and increase your profit. Fortunately, at Wildlife Hub we have already done this for you so that you don't have to learn from the "school of hard knocks".
We have been breeding insects to Zoos, Wildlife carers, pet stores and the public for over 14 years.Our information will provide you with a tried and proven method to build your business. We can show you how to build a profitable insect business. See below how you can follow our latest project converting a 20 foot caravan into a profitable insect business.
For Information and advice on commercial production, Click Here.
Free Insect Breeding Course
For more information on how to breed crickets and cockroaches, get your free 9  lesson  today.  These training courses has videos and lots of useful information which covers:
How a conventional cricket breeding system works
How our proprietary cricket breeding system works
Biology
Container design
Feeding, gut loading
Heating
Pest management and lots more…

We are Converting a Caravan into a Profitable Insect Business..
Follow us on Facebook @breedinginsects to get Regular Video Updates