Free Insect Breeding Training to Wildlife Groups
Live foods are best for our animals….but it costs a fortune. We know this first hand as we started breeding insects to save money rehabilitating an endangered species and reptile keeping. As a naturalist  its my goal to provide quality training that will help you follow your passion…just as it has for us.   Its Free and super easy to access.
Our Experience
We have 14 years experience breeding insects commercially, and training organizations to breed insects successfully. We have trained zoos, wildlife rescue, pet owners and for human consumption. We also provide a consultancy and partnership program around the world, getting businesses and organizations to the  next level. For more details visit the adjacent "About Us" link.
Check out the 4 flexible Options Below
Watch the first 20 minute of the free training (full version is 1hr:20m)
About Us
We have Bred Insects commercially to zoos, wildlife rescue, pet stores and as chicken feed for 14 years. We have a large partnership and consultancy program for those who wish to breed insects for profit. Below are links of our products and services:
Who can Access the Training
We provide free online training to group or organization that have an interest in breeding insects. Members of these groups may invite other non members to attend. Groups include: websites, forums, retailers, commercial breeders and social media groups. Some examples include:
– Pet related clubs/organizations/retail stores (ie reptiles, fish, amphibians, arachnids etc),
– Permaculture, aquaponics.
– Wildlife or Conservation groups/organizations
– Zoos and wildlife parks and their members.
– Organizations that need training to staff (see above).
For "pre-recorded training events" there are no minimum attendee requirements. For "live training events" we require a minimum of 10 or more people are likely to attend the training. There is no upper limit requirements.
Discounted Books (Optional)
The training is free and there is no obligation to buy any products. The training goes for around 1hr, 20 minutes and we aim to provide quality content, not just an upsell to the book.
For those who wish to have permanent access to our online books we offer a 40% discount (for instance a $40 US is $24). Details on how to access the discount are included on the "Training page" which will be provided by the group organizer.
How a Group can be Self Sufficient in Insects
Many wildlife groups have hundreds of members breeding insects independently which is inefficient and takes up a lot of time and effort of the members. What if there was a better way?
Instead of 300 members breeding their own insects, how about one member breeds the insects on a larger scale for the other 299 members. This means 299 members will access cheaper, consistent and healthy insects….and best of all they have more time to focus on what important….rehabilitating or keeping animals.  Having one carer breeding insects efficiently is much better than 300 doing it inefficiently.
You would be surprised how little space one person needs to breed enough insects for a whole group. For instance a 3m by 3m space can house 100 mealworm trays that produce 5-8kg of mealworms per week in a climate controlled environment.
We have some groups who used to spend thousands of dollars buying insects now making thousands of dollars selling excess stock to the public. They used to have big issues with insect deaths or supply shortages at the times they needed them the most. When you breed your own insects quality, supply and low cost is assured. Our training and books have all the resources you need to achieve this goal.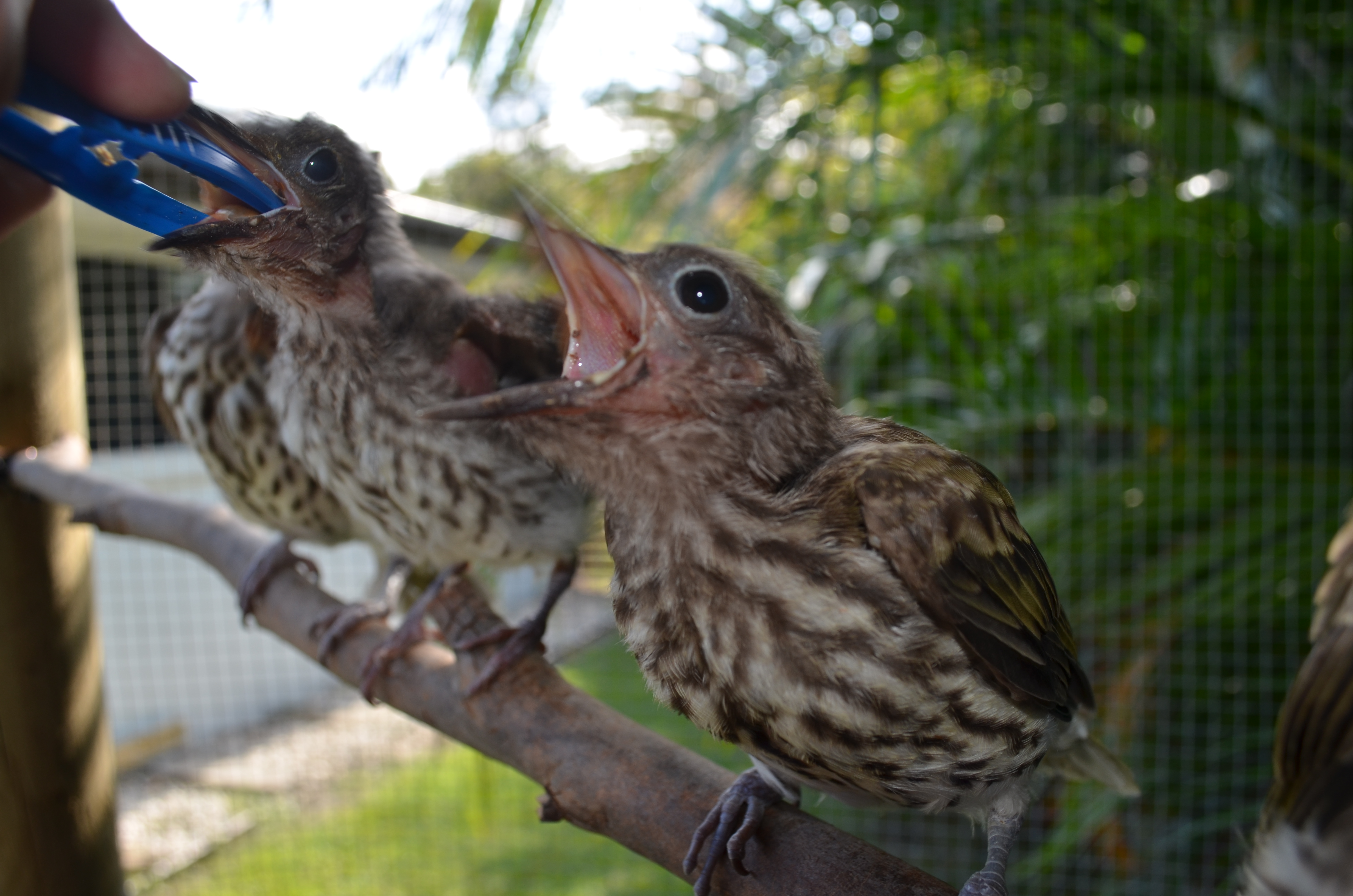 Online Resources used in Training
Our online resources are the most comprehensive around. We have hundreds of photos and diagrams to show attendees how everything works. With 14 Years of breeding insects commercially, we can fast track your group to being independent insect breeders.
Be sure you check out the video time Sequence (below link) for a full out line of the training content. 
Mealworm Learning Center/book
Includes 20 chapters, 100 sections and hundreds of photos and diagrams
Cricket Learning Center/book
Includes 65 pages and more than 240 color photos, diagrams and tables.
Guided Video Tour of the Complete Cricket Breeding Manual- Online
Cockroach Learning Center/book
Video Time Sequence (Sections)
Video Time Sequence is below:
0-1:35                  Introduction/process
1:35                      How we started breeding insects
2:45                      Mealworm Book Project
3:35                      Index overview
6:09                      Which species do I choose
11:28                    What type of System do I choose
12:50                    Production rates
16:23                    Beetle densities
18:00                    Biology (eggs, pupa, worms, beetles)
21:17                    Breeding Overview
23:53                    How to make a screen method
25:09                    Managing a screen method.
27:30                    Building pupa platforms
30:00                    Large Scale (Filtering method Overview)
30:55                    Shelving options (flatpack, wood, metal)
35:32                    Dry Substrate (types, management, blending)
39:29                    Wet Food (type, management, pesticides)
43:55                    Climate (heat, humidity, Dew point, ventilation, circulation)
55:20                    Maintenance (cleaning, feeding, maintenance, frequency)
57:04                    Dust prevention tip
58:58                    Sieve options
1:02:38                Pests (humidity, mold, pest management, moths)
Mites (1:08:54)

Preventing pests, pest management plan (1:13:58)
1:18:00                Conclusion- How to purchase books at 40% discount (optional), Wrap up.
Thanks for watching, we hope it helps you become self sufficient in breeding Insects. If the training has been helpful, please let others know on social media/web link or give us a testimonial at our FAQ page.
The training is flexible and easy to access.
We have both pre-recorded or live session to choose from.
Species which we cover includes Yellow mealworm, super mealworm, crickets and cockroaches.
We include both small scale (hobbyist) and commercial production methods.
We use our comprehensive online learning center (books) which have hundreds of photos and sections to show you everything you need to know. For more details visit the adjacent  "What's in the Training" link.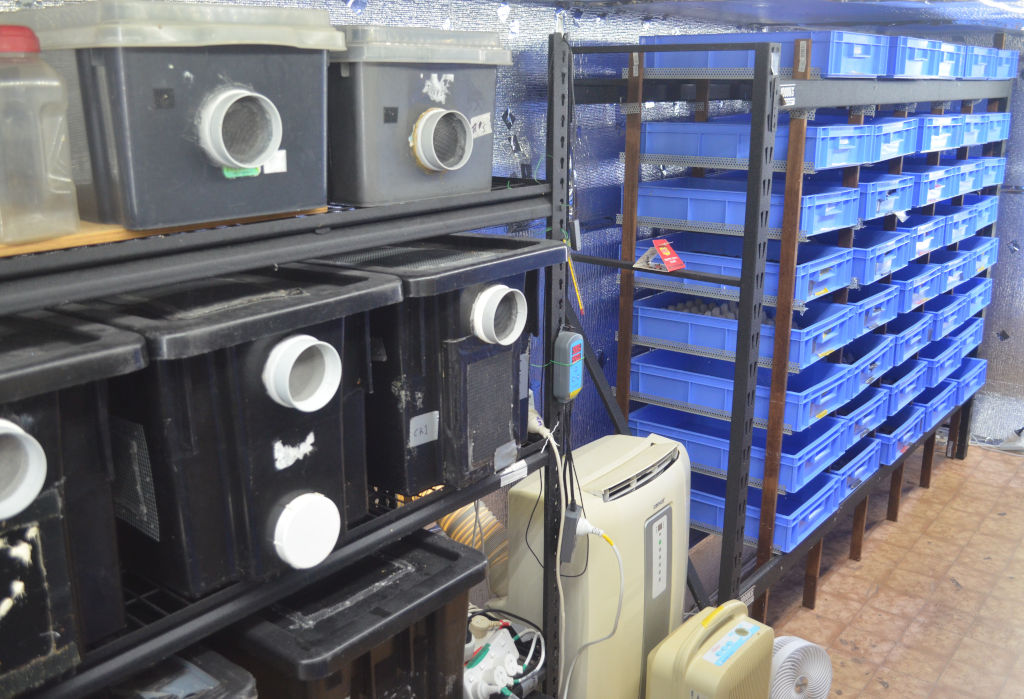 No Scheduling Required, View Training in your own Time!!
1)  Free Pre-Recorded Training
This is our most popular and flexible training option. For many groups it is very difficult to organize a time and day that suits members for a live training session (even when its online). For this reason we offer a pre-recorded training where members are given a link to the pre-recorded session and they can view it in their own time via a web link.
How it Works (Click Here!)
We have tried to make access to the training as simple and as flexible as possible.
1)  Someone from the group (group organizer) contacts Glenn at breedinginsects@gmail.com  and requests the free training and  provides the following:-
– Basic information about the group: ie. name, country, roughly how many members are in the group, what animals are being cared for.
– Visit the "Training Dates" link to pick which month the group wants training (available first week of every month).
– What species you would like training on. Due to time restrains we can only cover one species. Species we cover include: yellow mealworms, giant mealworms, crickets and cockroaches.
2) Please advise if the organizer would like to view the training prior to the training date so they have seen  the content prior to advising members (recommended). Just prior to the Training date we will provide a link to the "Training page" and password to access this page.
3) Within the training page will be a discount code for those who wish to purchase the book at 40% discount (optional). There is no obligation for anyone to purchase the book it is just an option for those who want permanent access to the content.
4) The group organizer lets members know of the time and access details via social media, apps, email etc. Visit the "Example Correspondence to Members" link for an example correspondence you can use to advise members (cut and paste or draft your own).
Training Dates
Everyone is busy and we know how difficult it can be to organize a time that suits all members. To help overcome the need to organize a date, we have training available the first week of every month (i.e 1-7th of every month-US time) 
if there is not enough time to let people know about the event, no problems just contact us and we will make it available same time next month. If you prefer an alternative date than the first week of the month we can organize a different day. 
Example Correspondence to Members
So you want to tell your members about the training but not sure of the details.? To help you provide  background to training we have included the below example correspondence. If you prefer you can develop your own.
Simple copy the text/photos and paste into social media, email or communication app formats. Don't forget to add the details show in [brackets]. If you want more photos feel free to visit the website or Photos page.  Feel free to change the correspondence anything you want to suite your communication style.
################################################
[Title] Free Insect Breeding Training
Hi members,
We have been very fortunate to be able to organize free video training to teach us how to breed [mealworms/crickets/cockroaches-choose one].
The training is pre-recorded and goes for 1hr and 20 minutes. I have seen the training and its very comprehensive and well worth your time. The video training is by Glenn Kvassay from BreedingInsects.com. This business has a very comprehensive online training platform which is used for the training.  For instance the mealworm book he uses has 20 chapters, 100 sections and hundreds of photos. The training covers breeding, housing, feeding, pests, tips and tricks.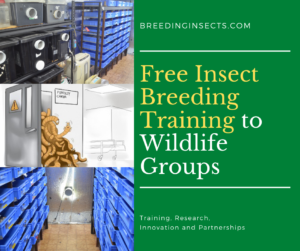 How to Access Training
– The free training is available from 1st to 7th [insert month]- US time zone.
– Video training is pre-recorded and available at any time during this period.
– Access the "Training Page" at: https://www.breedinginsects.com/mealworm-breeding-group-training/
– Use the following password to access the page: [insert password provided by us]
– Click the video and watch the training. A 40% Discount is available for books (Optional- See below)
40% Discount on Books (Optional)
Training is free, however if you wish to get permanent access to the book used in the training, the author is offering a 40% discount to all book products (Mealworms/crickets/cockroaches). This is completely optional and there is no obligation to buy the book.
If you do want to buy the books at a 40% discount , their are instructions in the "Training Page".
About BreedingInsects.com
Glenn Kvassay is a passionate Biologist from Australia who is the curator of BreedingInsects.com. He has bred Insects commercially to zoos, wildlife rescue, pet stores and as chicken feed for 14 years. They have a large partnership and consultancy program for those who wish to breed insects for profit. Below are links to their  products and services:
2) Free Live Zoom Training
We run a free online training session for a hour (in real time), and at the end people have the option to purchase our books at a 40% discount. (ie, a $40 cricket and mealworm book would be sold for $20). There is no obligation for the members to buy a book.
We started breeding Insects to feed endangered Quolls (marsupial carnivore-see image) for Wildlife Rescue, and to feed our personal wildlife collection (reptiles, fish etc). See About Us for more details.
Read More
The session is videoed and can be sent to other members later, or posted onto social media. This helps groups obtain cost effective training and creates interactive content for the groups social media platforms. The main advantage this option has over the "Pre-recorded training-see above) is that you can ask questions that members have.
How does it Work (Click here!)
Free Video Training, Discounted Books
This format provides a cost effective (free) training service. We make money through any sales of books due to offering a 50% discount to normal book pricings. We emphasis that it is a "no obligation to buy" to attend the training.
– Someone from the group should contact the group members to see if there is interest in doing a online training.
– Once you have rough numbers of possible attendees (and there are 8 or more- see "Who does the Training Options Apply to), then go to the "Scheduling a Video Session" tab to pick a day and time. Once you have a time in mind Contacts Us to check availability.
– Once a time and place is confirmed, a Zoom (or alternative format) link can be sent out to interested members (by myself or the organizer).
– Virtual training can be multiple formats such as Zoom, Facetime (Apple), or Facebook Live, Google Due or Hangouts.
– Format is flexible including the following options; 1) , the organizer can introduce myself to the group in the zoom meeting  and do a Q & A style format 2) I can run the training completely.
– Attendees can ask questions to myself (Glenn Kvassay) via the messaging function.
– At the end of the session we make a "No obligation" offering of 50% off book products from our shop (ie. $40 mealworm book is now $20 with discount).
– A video of the training can be taken and a link sent out to members who could not attend the live training session. People who couldn't make the training, can still obtain the discount for up to 1 week later. The first 10 minutes of the training session will be provided to the group to post onto their website or social media platforms.
– Although not required, providing a back link to our website or a social media mention is greatly appreciated.
Scheduling a Video Session
We are available on most days from 9am to 8:30pm Australian Eastern Standard Time (AEST- Brisbane, Australia).
To choose a suitable time for a zoom meeting please click the below Meeting Planner.  Note that once you have entered both locations and press "show timetable",  it will give you all the options across a whole day for both time zones (in a table).
Choose your preferred day and time in AEST, Brisbane, Australia time zone and email Glenn at breedinginsects@gmail.com. I will check my availability and get back to you.
3) Paid Training
Training can be undertaken on a hourly basis ($100/hr US). This is a good option for a business who wants to upskill their staff (i.e commercial insect breeders, zoos etc).
For this option we provide a 40% discount to members if they wish to purchase the books. To register your interest Contact Us.
4) Affiliate Selling
Groups can sell our books to the public/members which helps them make money for the group.  For more details click Here.