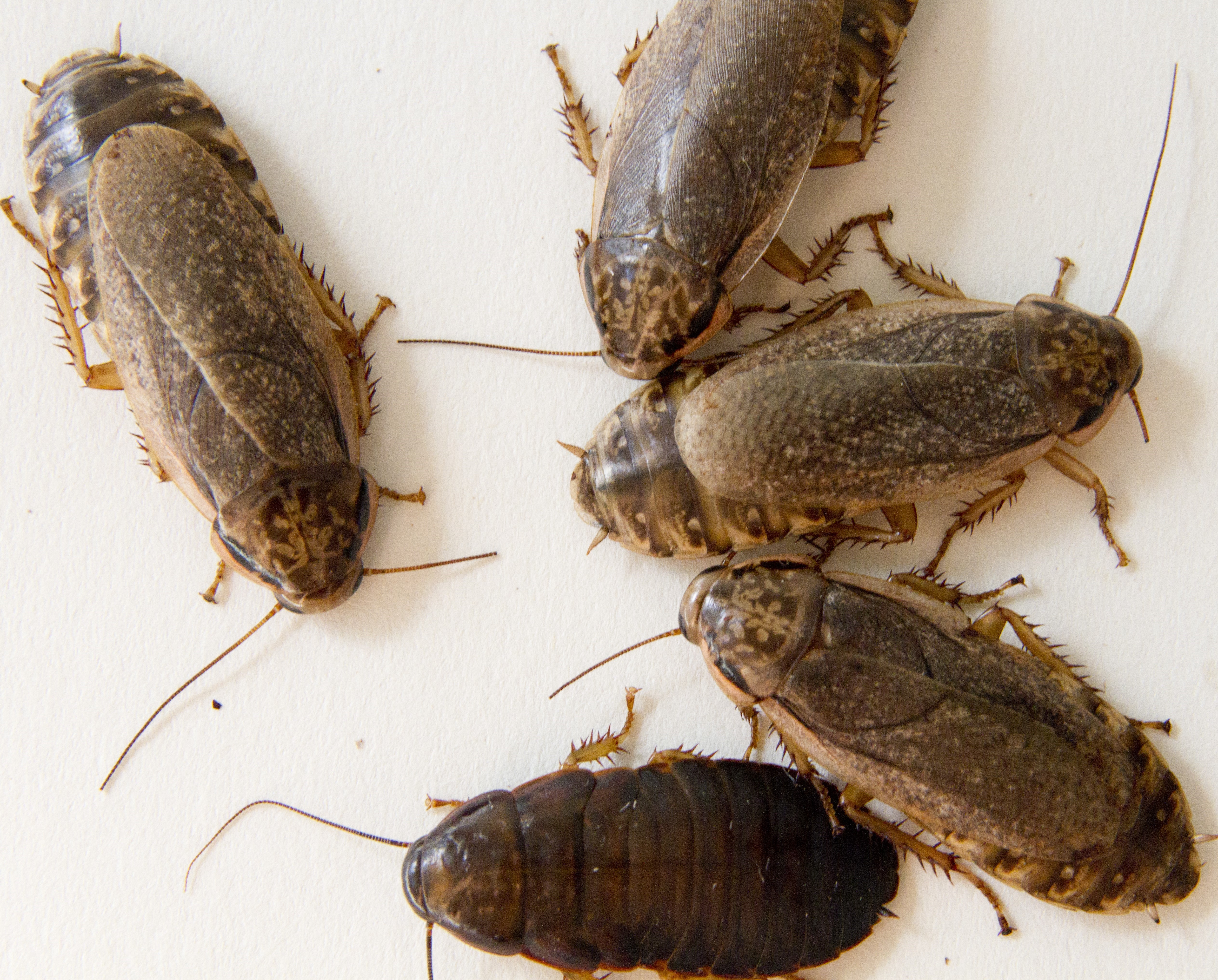 Cockroach Breeding Training 
Lesson 8- Should I Breed Crickets or Cockroaches?
Choosing Crickets or Cockroaches?
Did you know that most of the components (containers, food/water dispensers etc) used to breed cockroaches can be used to breed Crickets. Crickets were difficult to breed in the past, but with new innovative methods they are just as easy to produce as cockroaches.
Producing both live foods will provide your animals or customers with better options. Both crickets and cockroaches have advantages and disadvantages as outlined in our Choosing Crickets or Cockroaches? page.
Breeding Crickets
Have you ever wondered why 95% of people succeed to breed crickets for the first couple of months, then  nearly all of them have given up after just 6-12 months using conventional techniques.?? The answer is simple….breeding crickets is easy, the hard bit is continuing with a laborious maintenance schedule (daily spraying, moving crickets between containers, cleaning, feeding etc.). To complete the failure cycle, most colonies then collapse from disease and pests due to lack of maintenance…aaaahhh!!  Our methods are the only technique on the market which offers an alternative to clumsy techniques that have a proven record of failure.
Our system are very different with automated systems that need no active management. Now crickets can be kept with the same amount of effort as cockroaches. Introducing the most  advanced, low maintenance and productive cricket and cockroach breeding systems in the world.
For More information on our Cricket Breeding Systems, Click Here.
Breeding Mealworms
We are currently developing "The Complete Mealworm Breeding Manual" which will greatly increase your knowledge of how to breed mealworms and super worms with greater consistency and ease. As with all our Feeder Insect Book Series, we will overhauled every aspect of mealworm production. For more details see our Breeding Mealworms page.
Our new manual will improve existing methods and outline a number of techniques to grow, filter mealworms/super worms into various sizes and reduce cleaning. If you would like a copy of this manual, please send us an email at info@WildlifeHub.com and we will let me you know when the book is ready for purchase.
Tomorrow is our last lesson, and we will look at our ongoing commitment to you, to make sure you succeed. To start saving thousands of dollars, you can purchase our books from Here.
The Worlds most Comprehensive Cockroach Breeding Guide
With around 100 pages and 145 color photos our cockroach breeding book set the benchmark for cockroach breeding. To see why our book is the most comprehensive book you can buy on the topic, click Here  or to purchase click Here. In this link we will provide you with:
A Book sample with includes the books contents. 

50 techniques our books will provide you to save time and effort.

How to access free videos when you purchase the books

How to breed crickets and cockroaches using the same materials. 

 
Guided online tour of the Worlds most comprehensive Cricket Book
Why not Turn an Expense Into Income?
For Information and advice on commercial production, Click Here.  We have been breeding insects to Zoos, Wildlife carers, pet stores and the public for over 14 years.
We can show you how to build a profitable insect business. See below how you can follow our latest project converting a 20 foot caravan into a profitable insect business.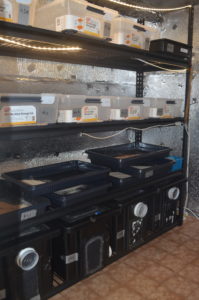 We are Converting a Caravan into a Profitable Insect Business..
Follow us on Facebook @breedinginsects to get Regular Video Updates