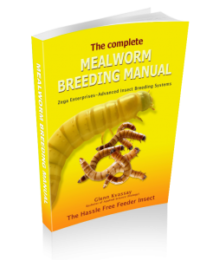 Instant Access (Online/Digital)
This Manual is far more than just a book…its a online learning center which includes hundreds of photos and diagrams, online support and partnership opportunities. Please note a PDF version is not available.
After you have purchased the book you will register your details and have instant and permanent access (never expires).
Best of all, the online format allows us to add new content on a regular basis. You can now access this anytime, from your favorite device (phone, Ipad, PC).
Please Read Below Notes prior to purchasing:
What Version your Getting?
As this book is very comprehensive we are staging its release, and plan to have two version 1) small scale- hobbyist and 2) a commercial version. The hobbyist version is finished however the commercial version is 70% finished with the remainder to be finished by the end of January.
For a limited time if you buy the book today, you will get both the small-scale (hobbyist) and commercial version (70% complete) for the price of the small scale (hobbyist) version. Once the remainder of the commercial version is complete it will sell for $75 (US).
Discount Codes: Please press "enter" after typing in the discount code to activate it.