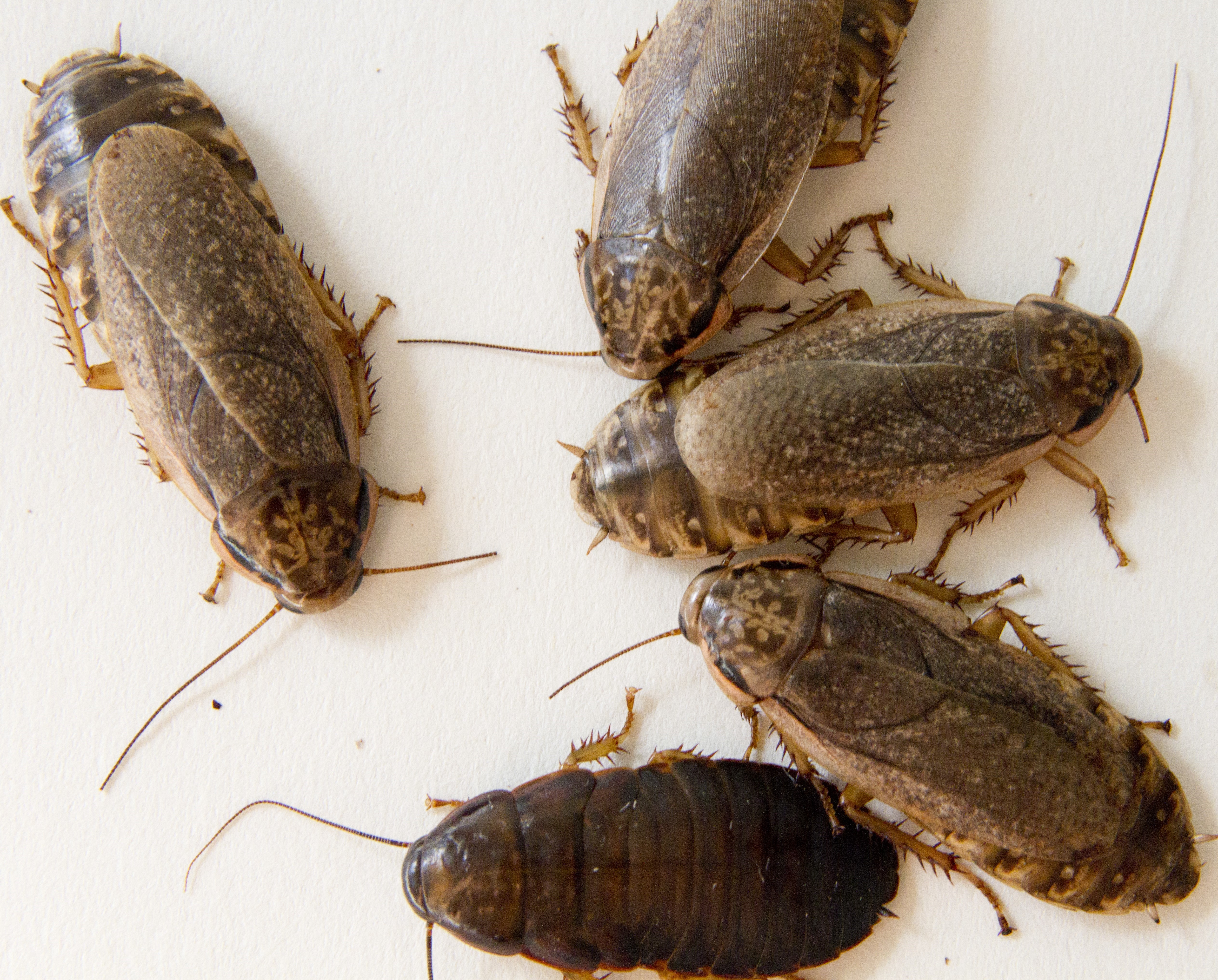 Cockroach Breeding Training 
Lesson 7- Cleaning and Pest Management
Regular maintenance of a cockroach colony is required to prevent bacteria and fungal infections which can cause disease or reduced productivity.
Traditional Cleaning Methods
The main issue during cleaning activities is managing escapees whilst you take out the cartons, and having a quick and easy process to remove detritus. As soon as you move cartons to get to the detritus below, thousands of cockroaches escape. Barrier creams are useful in preventing escapees, however special techniques are necessary to make this process effective.
Some people shuffle the cartons to one side during cleaning and tilt the container so the detritus falls to the side without cartons. The cockroaches quickly move to the cartons leaving the detritus free to be scooped up.
Our Manuals Efficient Cleaning Methods…
Below is a summary of the "Cleaning and Pest Management" sections of our Cockroach Breeding Manual:
3 different cleaning systems (for both small scale and large scale production) reduces maintenance to only a few minutes for each breeding container.
Food and water dispensers can provide food for up to 2 weeks, reducing the need for food/water changes.
Feeding methods allows 10 containers of cockroaches are able to be fed wet food in just 90 seconds.
Systems to remove all cartons together for quick and easy maintenance.
Devices to separate small and larger cockroaches from detritus and food during maintenance. This allows more animals to be returned back to the colony.
Pests
As cockroaches are an excellent source of protein, nutrients and water, there are many animals and microorganisms which will take every opportunity to eat your cockroaches. Potential pests include ants spiders, other cockroaches, geckoes, rodents, bacteria and fungi.
Ants
Ants can be a major threat to a colony as they are able to co-ordinate quickly and attack within minutes or hours.  They can be hard to control as they can be small enough to bypass many lid systems or through holes in your screening.
Unless adequate measures are put in place they will consume all your cockroaches and will continue to do so until you have an adequate barrier. Our manual shows you how to build "Ant Guards" which prevents ants from reaching your containers and numerous methods to manage the risk.
Other Pest Species
There are a range of other pest species that can destroy your cricket colony including, vinegar flies, spiders, foreign cockroaches, geckoes and other general diseases. There are too many to discuss in this email, but you can get more details in our Pest page here.
Efficient Pest Management Methods…
Below is a summary of the "Pest Management" sections of our Cockroach Breeding Manuals:
Detailed information on how to manage all major pests.
Details how to build "ant exclusion devices" and micro-fly traps to prevent infestations.
Our clever container design prevents pests from entering.
How to maintain genetics and maintain productivity.
There is a lot more to this important topic which is covered in our Maintenance and Pest Management sections of our book. To purchase the most comprehensive and best researched insect breeding books, visit our website Here. In tomorrow's lesson we will learn how many feeder insects you will be able to produce using our methods….
The Worlds most Comprehensive Cockroach Breeding Guide
With around 100 pages and 145 color photos our cockroach breeding book set the benchmark for cockroach breeding. To see why our book is the most comprehensive book you can buy on the topic, click Here  or to purchase click Here. In this link we will provide you with:
A Book sample with includes the books contents. 

50 techniques our books will provide you to save time and effort.

How to access free videos when you purchase the books

How to breed crickets and cockroaches using the same materials. 

 
Guided online tour of the Worlds most comprehensive Cricket Book
Why not Turn an Expense Into Income?
For Information and advice on commercial production, Click Here.  We have been breeding insects to Zoos, Wildlife carers, pet stores and the public for over 14 years.
We can show you how to build a profitable insect business. See below how you can follow our latest project converting a 20 foot caravan into a profitable insect business.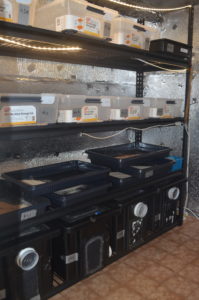 We are Converting a Caravan into a Profitable Insect Business..
Follow us on Facebook @breedinginsects to get Regular Video Updates